Organic & hydroponic growing
mediums and nutrients
Everything you need to grow the perfect yield every time.
Expert advice & guidance via WhatsApp or In-store.
Based in Gqeberha (Port Elizabeth).
decades of experience
We are here to make sure your plants are well cared for with any growing style.
best quality products
Only the best products that we have tried and tested to give your plants the best care.
Visit our store in Newton Park, port elizabeth.
Hey fellow home grower! I'm Hugo, owner of TheGroBro in Port Elizabeth. If you are, like many of our clients, unsure about what you need for your next hydroponic/organic project then take advantage of our knowledge and expertise. When you visit us we are able to give you a deeper understanding of what you need to get the best growing results. We have decades of experience helping many people such as you – our goal is to help you save time, money and energy on your next growing project. Too busy to visit us? Let's connect on WhatsApp (icon on the bottom left of screen) to get things going…
customer reviews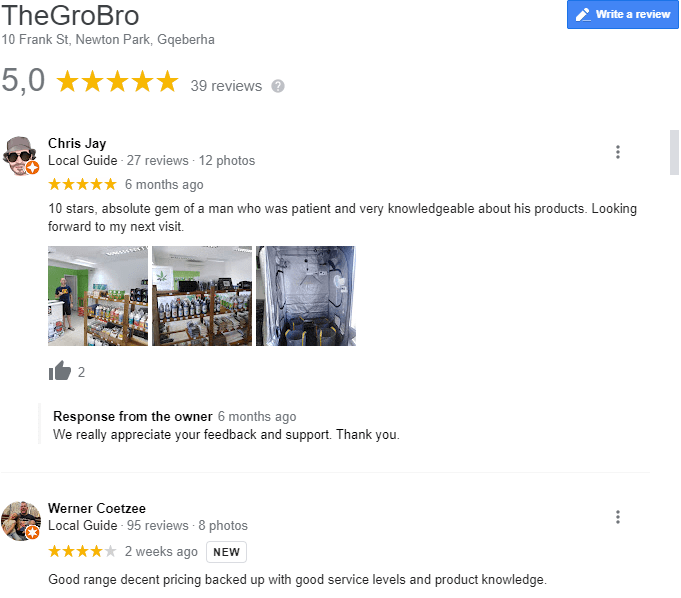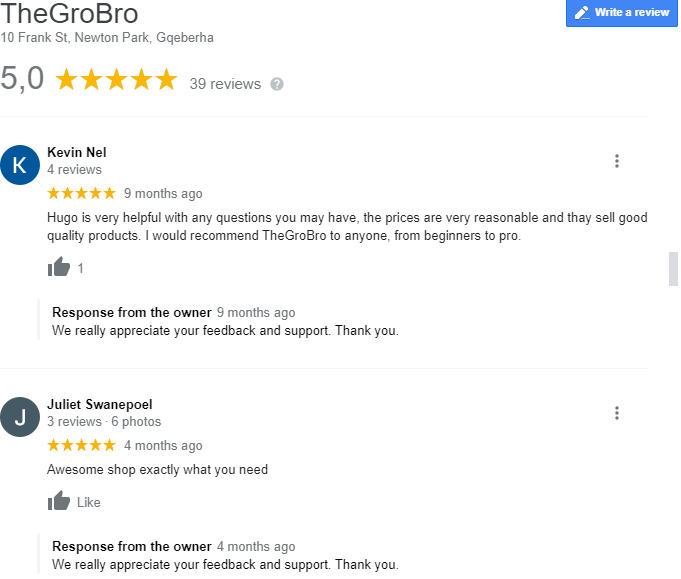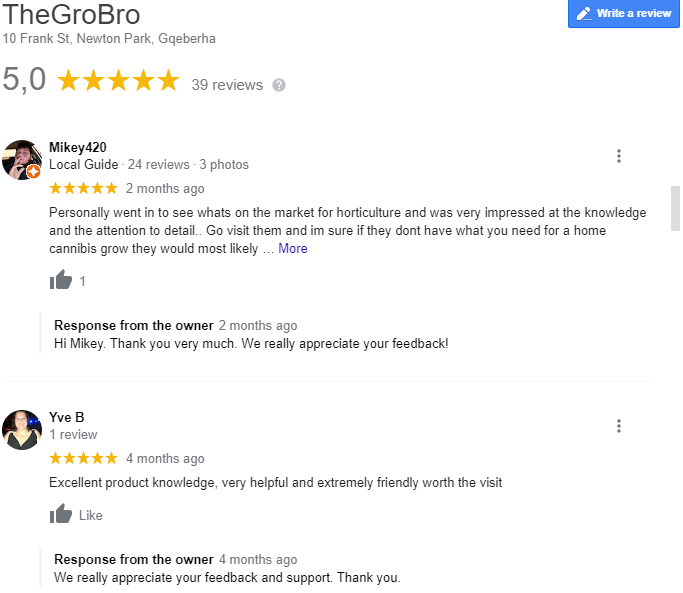 OUR SUPPLIERS