Organic & hydroponics growing
mediums and nutrients
Everything you need to grow the perfect yield every time.
Expert advice & guidance via WhatsApp or In-store.
Based in Gqeberha (Port Elizabeth).
Years of experience
We are here to make sure your plants are well cared for with any growing style.
best quality products
Only the best products that we have tried and tested to give your plants the best care.
Online Store
We hope you enjoy your online shopping experience and value any feedback.
Visit our store in Newton Park, port elizabeth
Hey fellow home grower! I'm Hugo, owner of TheGroBro in Port Elizabeth. If you are, like many of our clients, unsure about what you need for your next organics & hydroponics grow then take advantage of our knowledge and expertise. When you visit us we are able to give you a deeper understanding of what you need to get the best growing results. We have years of experience helping many people such as you – our goal is to help you save time, money and energy on your next growing project.
Follow us
You can follow us on Facebook and Instagram or checkout our YouTube channel (links at the bottom of the website) to see our grow updates as well as videos we post where we give advice during our grows. We are always striving to improve and would love to hear your feedback regarding our products, service and content . Too busy to visit us? Let's connect on WhatsApp (icon on the bottom left of screen) to Grow Bro.
customer reviews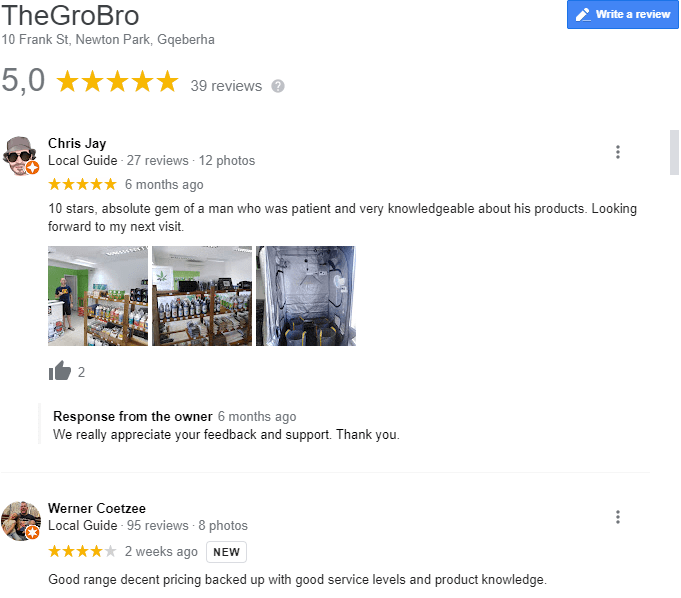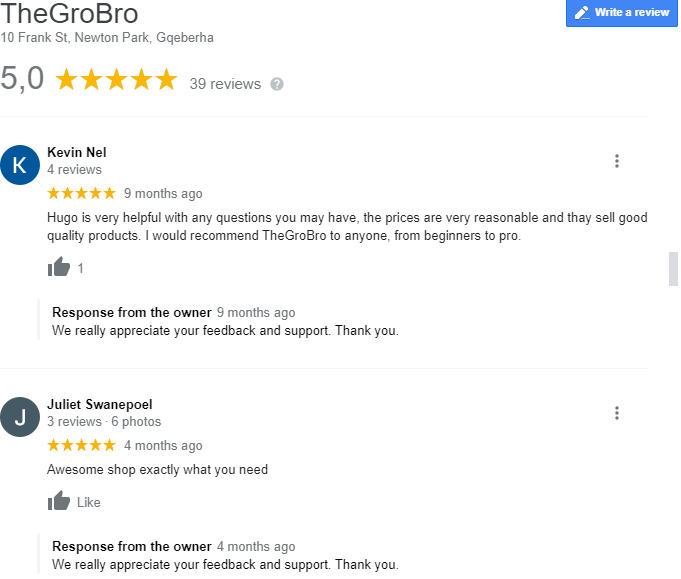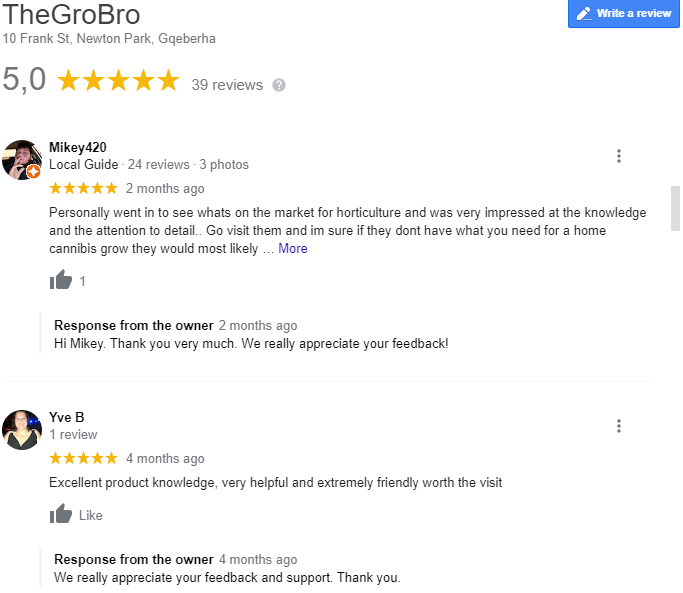 OUR SUPPLIERS